t
It's Monday and I'm happy to be participating in a weekly event with a community of bloggers who post reviews of books that they have read the previous week. Check out more IMWAYR posts here: Jen from Teach Mentor Texts and Kellee and Ricki from Unleashing Readers
It's been a busy week and I hit the ground running after two weeks off!  But there is always time to read (and sniff!) some brand new books!  I am happy to be able to share some new releases with you this week…
First Snow – Peter McCarty
This book is adorable- filled with the joys and magic of a first snowfall woven together with a gentle story of trying new things for the first time.  The illustrations are breathtaking.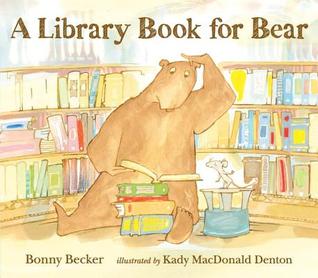 A Library Book for Bear – Bonny Becker
Hilarious tale of a picky Bear, who does not want to go to the library and does not think he needs to read any book.  Despite his friend Mouse's effort to help him find the perfect book, Bear manages to make up every excuse why each book is not right.  Will Mouse ever find the perfect book for bear?  Delightful giggles will emerge when you read this book to your class!
Please, Mr. Panda – Steve Antony
Can you stand how cute this cover is? An adorable panda holding a box of donuts? Not only is it cute – but it teaches an important lesson about manners. Panda (who reminded me a bit of "grumpy cat"!) is offering donuts to his hungry animal friends – all of whom seem to have forgotten their manners! Adorable! This book was released on Jan. 1st – a MUST for the New Year!
Watch the book trailer here: http://www.metatube.com/en/videos/259754/Please-Mr-Panda-Trailer/
Why We Live Where We Live – Kim Vermond
You will be amazed at how many cross curricular subjects are jam packed into 42 pages! A fascinating look at human habitation, this book takes readers on a tour of how humans choose places to live, how we adapt to our environments or change them to suit our needs. An historical look back at the history of "home" – from nomadic hunting to the rise of cities to the future of living in space. This book will transform the way you think about where you live.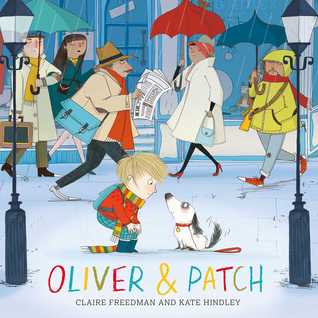 Oliver and Patch – Claire Freedman
Oliver finds a lost dog and longs to keep it for his own.  But his conscience tells him that someone out there is missing their dog and he begins to help the dog find its owner  Touching story about doing the right thing, even when your heart is tugging in the opposite direction.  This is a very dear story and I'm a bit of a sucker for books with characters named Oliver!
Last Stop on Market Street – Matt de la Pena
Celebrating kindness and beauty in small things. Beautiful, tender story of an afternoon bus ride with a young boy, CJ,  and his wise grandmother who helps CJ celebrate beauty and kindness in small things.  Powerful story of looking and finding silver linings.
The Dinner that Cooked Itself  – Jennifer Hsyu
An enchanting and imaginative fairytale set in Ancient China about a lonely man, a magical snail and a lot of wonderful magical meals!   Beautiful illustrations and a truly magical story.   
Silence – Lemniscates
Stop. Listen.  What can you hear in the silence?  This book encourages children to pause, listen and reflect on the sounds of the world around them.  Simple, beautiful, gentle.  Love the collage illustrations.  This is a wonderful book for visualizing and for using the senses in writing.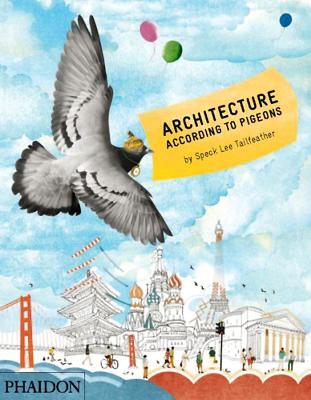 Architecture According to Pigeons – Speck Lee Tailfeather
I discovered this book on display in the public library and it caught my eye.  While not a new release, it was new to me and one I'd definitely recommend!  Speck, the pigeon, takes us on a world tour of famous buildings including the Eiffel Tower, the Sydney Opera House and the Taj Mahal.  Literally a "bird's eye view" of these structures with Spek's information about the different types of architecture.  A perfect book to start a unit on structures!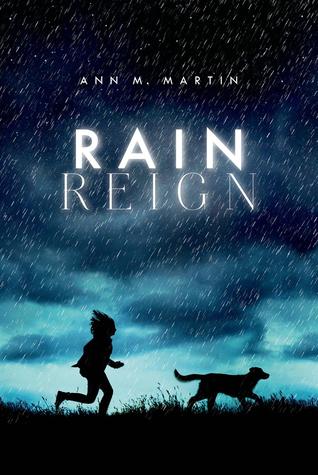 Rain Reign  – Ann Martin
This book has been getting a lot of buzz and now I know why. Brilliantly written book by the author of the "Babysitter's Club" series, this book  is powerful, emotional and beautiful. Rose Howard has Asperger's, OCD and an obsession with homonyms. She lives with her often impatient father and her beloved dog whom she names Rain Reign. Rose is an amazingly complex character and tells the story from her own strong, unique voice. Heart-breaking, tear-jerking and spirit lifting – this is a book that gives insight and understanding into those who experience emotional/mental challenges. Grab your Kleenex and read this book!
LOVE!

Thanks for stopping by!  Which book or books have caught your eye?  What new books have you been reading recently?